Healthy Work Boundaries – Self Paced E-course
View the Healthy Work Boundaries on-line course.
Having unclear boundaries or difficulty setting or maintaining boundaries in our work lives has a huge impact on our health and wellbeing. Problems with boundaries can lead to resentment, overwork, bullying, ill health, conflict and burn-out. Aimed at those working in the helping professions, this course explains what boundaries are and why healthy boundaries are important in maintaining your wellbeing in your work life. We explore common boundary problem areas and learn strategies to set and maintain healthy work boundaries that will ultimately benefit you and all those you work with. Find out more information…
---

Emerge From Overwhelm – Self Paced E-course
View the Emerge from Overwhelm on-line course.
Feeling overwhelmed is a normal reaction to a build up of life's stresses, and most of us will experience it at some point. Overwhelm becomes a concern for our health when it is present over a longer period of time, leading to chronic stress and potential burn-out. In this course I will introduce you to a tool and strategies that can help you get unstuck when you are feeling overwhelmed. A tool that you can use again and again, so that with time and practice you can learn to emerge from overwhelm more easily and with more grace. Find out more information…
---

Professional Supervision For Personal Wellbeing
View my article in OT Insight Magazine on page 10
How can professional supervision support you in your work-life balance? Have a look at my recently published article in OT Insight magazine.
"Regardless of the stage of career, professional supervision can have a protective, mitigating or supporting role in the therapist's management of psychosocial stressors in their workplace."
---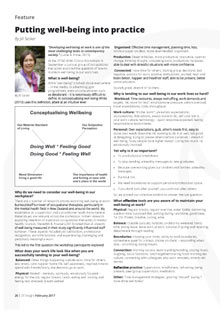 Putting Wellbeing into Practice
Have a look at my article published in OT Insight magazine. Page 20 – 21.
"Developing wellbeing at work is one of the most challenging tasks in contemporary society" (Laine & Rinne, 2015)
At the Occupational Therapy Clinical Workshops in September a curious group of occupational therapists explored together the question of how to maintain our wellbeing in our work lives. Have a read about what we discovered…..
---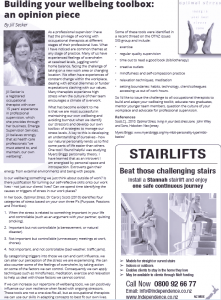 Building Your Wellbeing Toolbox
This is an article I wrote for Occupational Therapy Insight practitioner's magazine.
---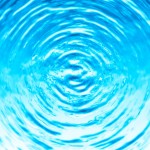 The Ripple Effect – Gaining Momentum on Goals
This pdf is called The Ripple Effect and it is a printable page which can be used in many ways. I first came across the concept some time back, and it is a good reminder of the power of planning little steps towards your goal. In the center you can write a goal for your year (or month). Try to make it specific and use positive language. Once you have your center focus, then add the first tiny step towards that goal in the inner circle. You may know some of the subsequent steps, put them in. As others become evident add them in. Then experience the effect of momentum on attaining your goal. That one little drop can create a large ripple effect.
---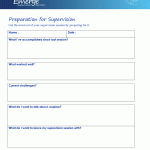 Preparation for Supervision
A tool to help you prepare for supervision in order to get the most from your session.
---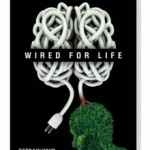 Book Review – Wired For Life
Book Review – Wired for life. Retrain your brain and thrive.
Published 2012 Hay House Publications
Authors: Martina Sheehan and Susan Pearse.
A recent find for me, this first book by Martina Sheehan and Susan Pearse (Mind Gardeners) describes in easy to follow language the way our brains have adapted since prehistoric times. Some of these adaptations, with their origins in maintaining our survival, are useful to us. Many, however, are less relevant to modern life. The book describes how often our actions and decisions are governed by our subconscious mind, rather than conscious choices based on real threats or rewards. In early times the threat of missing out on essential resources – food, water, shelter –  was very real and an appropriate focus for the prehistoric brain. In contemporary times a brain alert to the fear of missing out might manifest behaviour such as trying to win the approval of others in order to be included, and as a result not being true to ourselves or our purpose.
Sheehan and Pearse are Australian business coaches whose original company, Reinvention, still caters to the corporate market. With Mind Gardeners (their spin-off business targeted to individuals) their premise is that our mind is like a garden and by actively cultivating our minds and learning to be aware of our brain's subconscious patterns we can actively take charge of thriving in our lives. To follow up this theory they have developed on-line programmes to "help people stick with their commitment to cultivating their mind".
In Wired for Life the initial chapters describe five common fears our subconscious mind operates under – the fear of failure, fear of losing control, fear of standing out, fear of missing out and the fear of facing the truth. Using easy to relate to case studies the book describes how these fears manifest in our lives in ways that don't do us any favours, such as obsessive or submissive behaviour, excessive worrying or unfulfilling job choices. The book then explores happiness, mindfulness and reframing thoughts as tools to cultivate productive life changes.
The appendices hold activities and daily mind training exercises to nurture the seeds planted in the main chapters.
I found this a user friendly, and thought provoking book, with great resources and explanations. For me it puts a new perspective on the value of mindfulness and inspires me to further unravel the motivations behind some of my habits and fears.
I am looking forward to their next book "One Moment Please" due to be released in April 2015