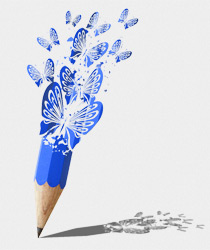 Supporting you to support others
Depending upon your profession, you can either think of me as a professional supervisor or a work well-being coach. 
Regardless of what you call me, my role is to support you in dealing with the issues you encounter in your work with clients, colleagues, your employment situation, or your professional development. 
You can expect to feel heard, respected and your skills and strengths acknowledged. You will gain clarity while reflecting on what you've done well, and supported to explore outcomes you might be uncomfortable with or address areas you need to build on.
Do you work in the helping professions and struggle with:
Work-life balance

Tricky client dynamics

Setting boundaries – with clients or colleagues

Time management 

Career direction and development

Ethical dilemmas
During our face-to-face, skype or phone sessions, which typically occur monthly, or as determined by the supervisee's needs, you'll have a regular space to step out of your everyday work and reflect on what is and isn't working. You'll gain greater job satisfaction and work-life balance while avoiding issues that could result in overwhelm or burnout.
Having an external supervisor or work well-being coach allows you the freedom to download and explore issues safely and honestly.
Do you want:
Increased feelings of control over workload and work expectations

Clarity around a difficult client situation and a plan for moving forward to resolve the issue.

A sense of relief at being able to "download" all the busyness in your mind and gain focus.

Increased confidence and motivation to make significant changes in your work life.

Better working relationships with your colleagues and clients.

Improved professional boundaries that reduce feelings of resentment or overwhelm.
Gain the tools you need to thrive
Work with me so you can take proactive steps towards well-being in your work practice, rather than a series of reactive, quick fixes. You, your clients, colleagues, employer, and family will all benefit.